As the "dog days of summer" close, it's time to consider the effects of the steady increase in sun exposure and temperatures on your skin. So, we figured there was no better time than now to give you a step-by-step guide on how to mend sun damage and prevent or reduce the look of sun-related aging.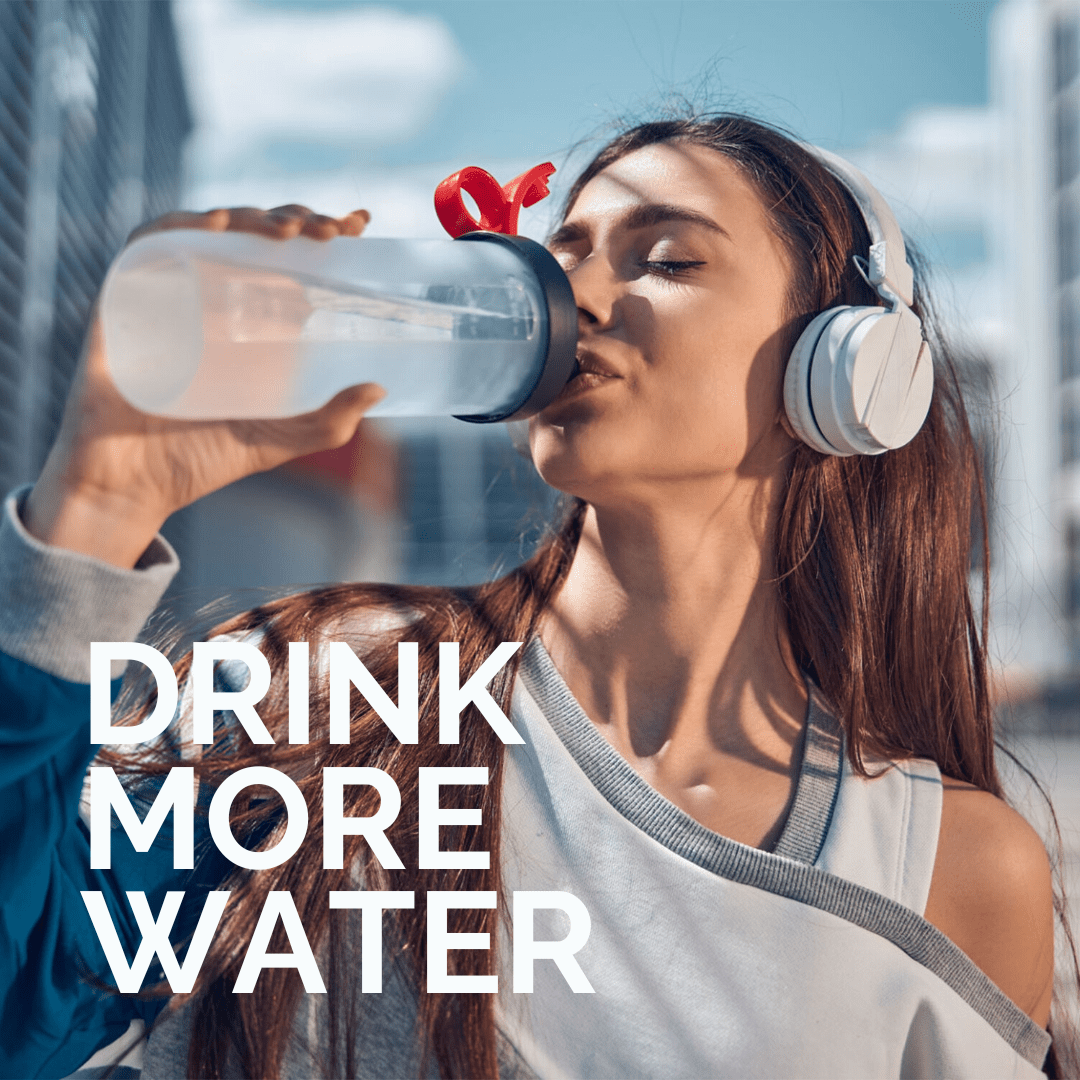 We've all heard the same cautionary tales about dehydration – by the time we feel thirsty; we are already experiencing dehydration. Well, the same is true for our skin. Summer temperatures not only dry out our bodies internally but externally. Dry skin symptoms can range from itchy, flaky skin to sudden heat rash and even dehydration-related fine lines, all of which can accelerate skin aging. Unfortunately, once the itchiness starts, our skin is already dehydrated – or worse, on a one-way track to permanent signs of premature aging.
Thankfully, the solution is simple – hydration! Apart from getting at least 2 liters of our favorite Holy Grail product (a.k.a. H2O) in a day, we recommend the following internal and external tips to help further optimize your hydration levels!
Internal Hydrators: 
Electrolyte supplements – hydration multipliers are a fun, tasty, and accessible way to maximize hydration. They're also fantastic options for those looking for a little variety in the beverage department.
Fruit & Vegetables – They not only contain essential vitamins and nutrients for glowing skin, but they also have a naturally high water content. As strange as it may sound, we recommend you try eating your water too!
External Hydrators
Humectants work by pulling water from the second layer of skin to the top layer of skin. The result is less cracking, chafing, and (our personal favorite) a visible reduction in dehydration lines. Be on the lookout for these powerfully hydrating humectants in your skincare products!
Look for these hydrating topical ingredients: Hylauronic Acid, Polyglutamic Acid, Urea, Aquaxyl, Lactic Acid, Mandelic Acid, Glycolic Acid, Pentavitin, Sodium PCA, Sorbitol, Honey, Glycerin, Aloe Vera.
Following the summer months, the sun often reveals new freckles, darkening of existing scarring, signs of new dark spots, or other unwanted pigmentation anomalies. This is where resurfacing products come to the rescue!
Physical Exfoliation
This choice feels great and is the safest for almost all skin types. Here are some tips to keep in mind before incorporating an exfoliation routine.
Keep an eye out for "micro" or "microdermabrasion" products 

with scrubbing particles. The smaller, the better! These little guys not only slough away dead skin more efficiently but are less likely to enlarge or tear pores when compared to their large particle counterparts.

Keep in mind that 

over-

exfoliation is very easy to do.

 Always be mindful of your products' packaging instructions and keep track of the number of days per week you choose to exfoliate and the duration of your exfoliation sessions. Although we love a good cathartic scrub, one of over-exfoliation's side effects is 

increased 

sun sensitivity – a counterproductive step backward.

Try opting for a natural or reusable exfoliator!

 This option is desirable for sensitive skin types, as varying ingredients, fragrances, or other irritation factors are removed from the equation altogether. Muslin cloth is an excellent, gentle, and affordable option for this! Dampen with any temperature water you like and move in circular motions on the skin before or after cleansing. It is that simple!
Chemical Exfoliation
Outside of investing in a professional peel, this is most likely your next best bet for smooth, flawless, hydrated post-summer skin. Chemical exfoliators not only exfoliate skin evenly but help to fight and prevent early signs of aging quickly and effectively. Although we know the word "chemical" can seem frightening to some, we assure you that this modality offers many natural options.
Look for these exfoliating ingredients: Bakuchiol, Lactic Acid, Beta-hydroxy Acid, Fruit Enzymes, Glycolic Acid, and Salicylic Acid.
A word of caution for sensitive, extra-sensitive, or even presumed sensitive skin types, we advise you to err on the side of caution as many solutions can cause a great deal of irritation. Always patch test before using and listen to what your skin tells you. In other words, don't ignore signs of irritation any more severe than a slight tingle.
STEP 3: NEW SKIN, WHO THIS?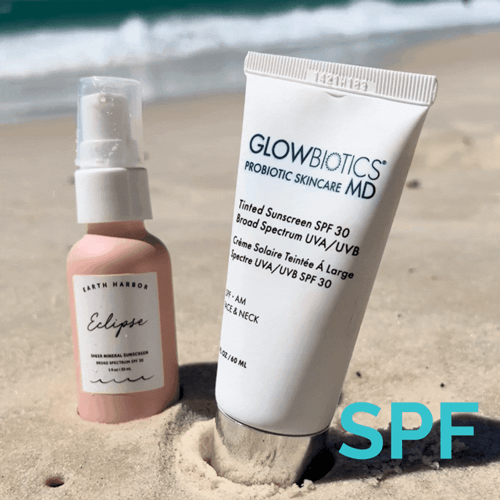 Now that you have refreshed your skin, we hope you'll agree that protecting that new layer of baby-soft skin from harmful rays is a top priority! Unless you feel like doing a lobster imitation, we recommend applying a natural, mineral SPF every day, regardless of whether or not you're spending time under the sun.
Good to know: Most mineral SPFs block harmful UVA and UVB rays from the sun and most blue light emitting devices. Blue light ages us just as surely as the sun, if not more so. Most of us are exposed every day of every season (unless you're one of those commendable off-grid humans without access to screens, in which case we're not sure how you're reading this, to begin with).
Click Here
for our top recommended sun protectors!
For the most precise guidance on protecting your unique skin from the sun, preventing aging, and much much more, check out our groundbreaking DNA Analysis Kit. It provides a personalized, data-driven routine customized to meet your skin's individual needs and an opportunity to get to know your skin better than ever thought possible. Finding the perfect regimen for your unique needs doesn't have to be a guessing game anymore!