Meet the three Doshas – Pitta, Kapha, and Vata – each representing unique energies that, according to the Ayurveda philosophy, make up a universal life force that can affect our physical and mental constitutions. Many believe that understanding and achieving the perfect harmony between these energies can also bring peace to our moods and bodies!
So, what does that mean for our skin? First, let's dive deeper into the doshas and their relationship with the earth's ebb and flow.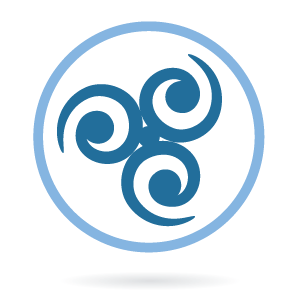 VATA
Think of Vata as air, space, and wind. It's often cool, flowing, and crisp.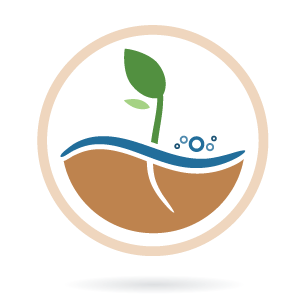 KAPHA
(Pronounced "kuffa") Often associated with grounding, earth, and sometimes water. Think steady, stable, and heavy.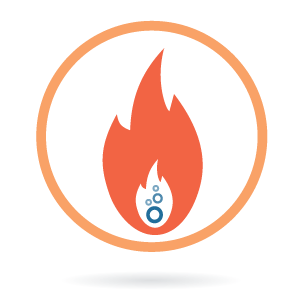 PITTA
Fire! Pitta is hot, spicy, sharp, sunny, and often associated with summer.
Now that we've covered the three doshas, we can look at the current seasonal changes through the lens of an Ayurvedic practitioner—the answer is that we're somewhere between Pitta and Vata. As we transition from hot, sunny Pitta days into the cool, windy months of Vata season, so must our skincare routines to achieve harmony.
But there's more to it than that. According to Ayurveda and the laws of physics, each of us represents different combinations of the three doshas. Some of us are more Vata dominant, meaning we exhibit these elements' qualities. Others might be Kapha dominant or Pitta. Below are some of the qualities associated with each dosha:
VATA
Multi-tasking, high energy, flexible
KAPHA
Empathetic, grounded, calm
PITTA
Passionate, strong, bold
Now it's time to reassess your skincare needs based on your Ayurvedic energy so that your skin, too, can find perfect harmony! Thankfully, Plantkos has come to the rescue with their Ayurvedic remedies designed specifically to treat each dosha's potential approaching concerns as we enter Vata Season!
VATA SKIN + VATA SEASON = 
Vata skincare concerns – Vata skin types can be dry, and often uneven-toned. Paired with increasingly more dry Vata season weather, dehydration, flaking, and even premature aging concerns should be top of mind.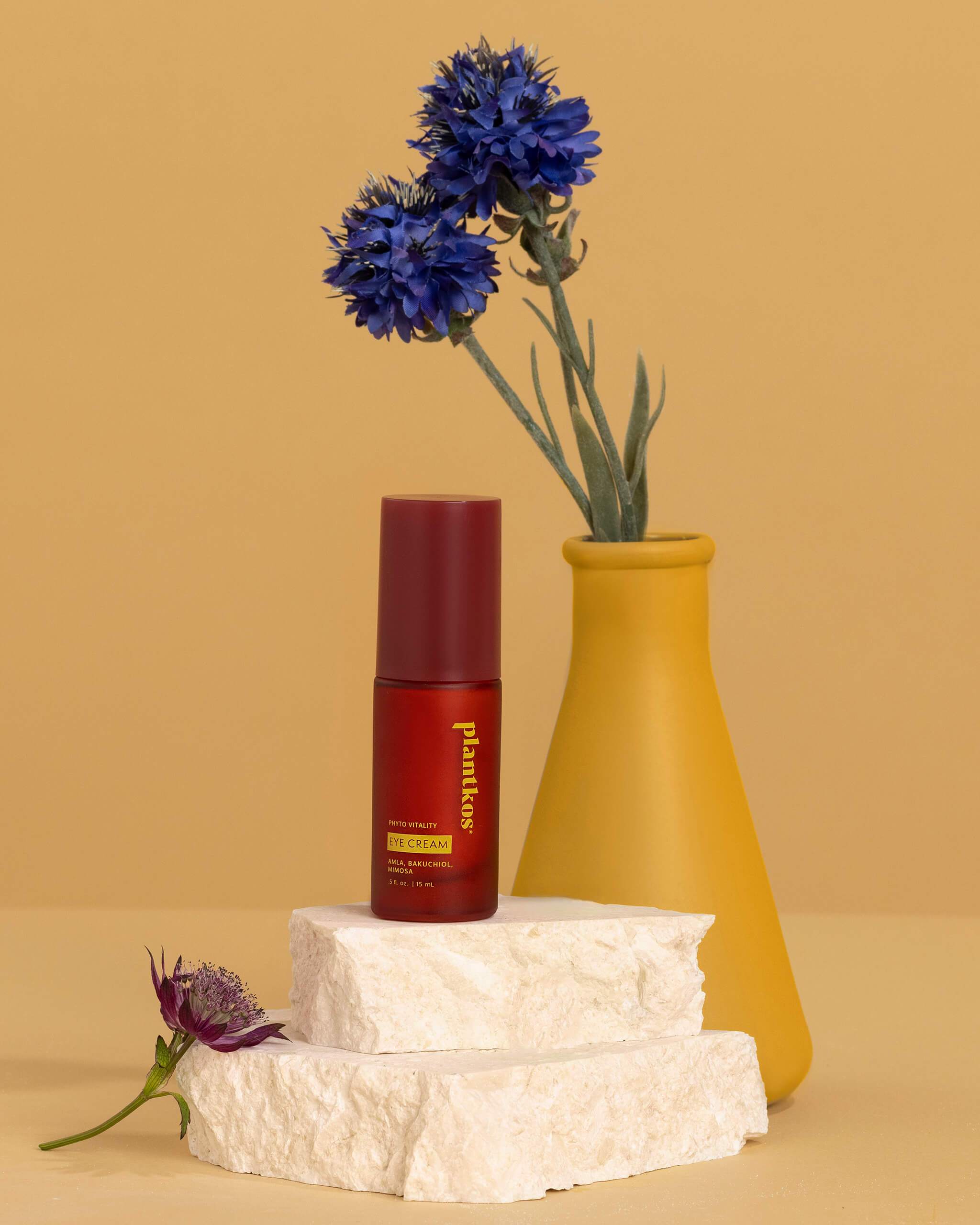 With collagen promoting Vitamin C and fine-line fighting Bakuchiol, this eye cream helps to protect against visible signs of aging.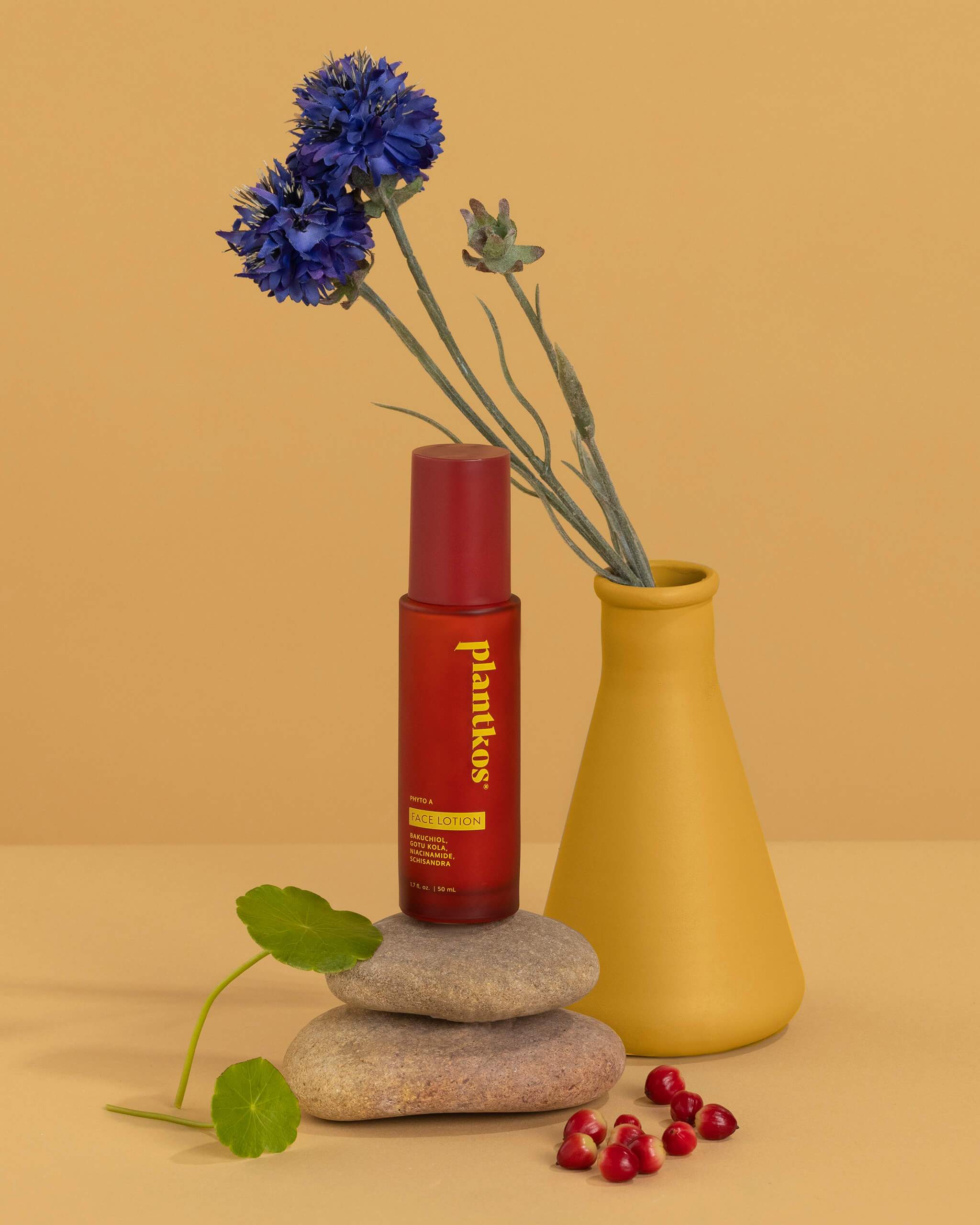 This lotion not only helps to calm red, or chapped-looking skin, but its genius combination of Niacinamide, Gotu kola, and Schisandra also helps to reduce the appearance of dark spots, scarring, or other visible imperfections.
KAPHA SKIN

+ VATA SEASON = 
Kapha skincare concerns – Kapha skin types often battle over oil production, chronic dullness, cystic acne, and enlarged pores. The good news for Kapha skin is that Vata Season should, at the very least, not worsen any proclivities for excess sebum production. This potential time of relief, however can be the perfect opportunity to tackle dullness and any possible residual acne scarring.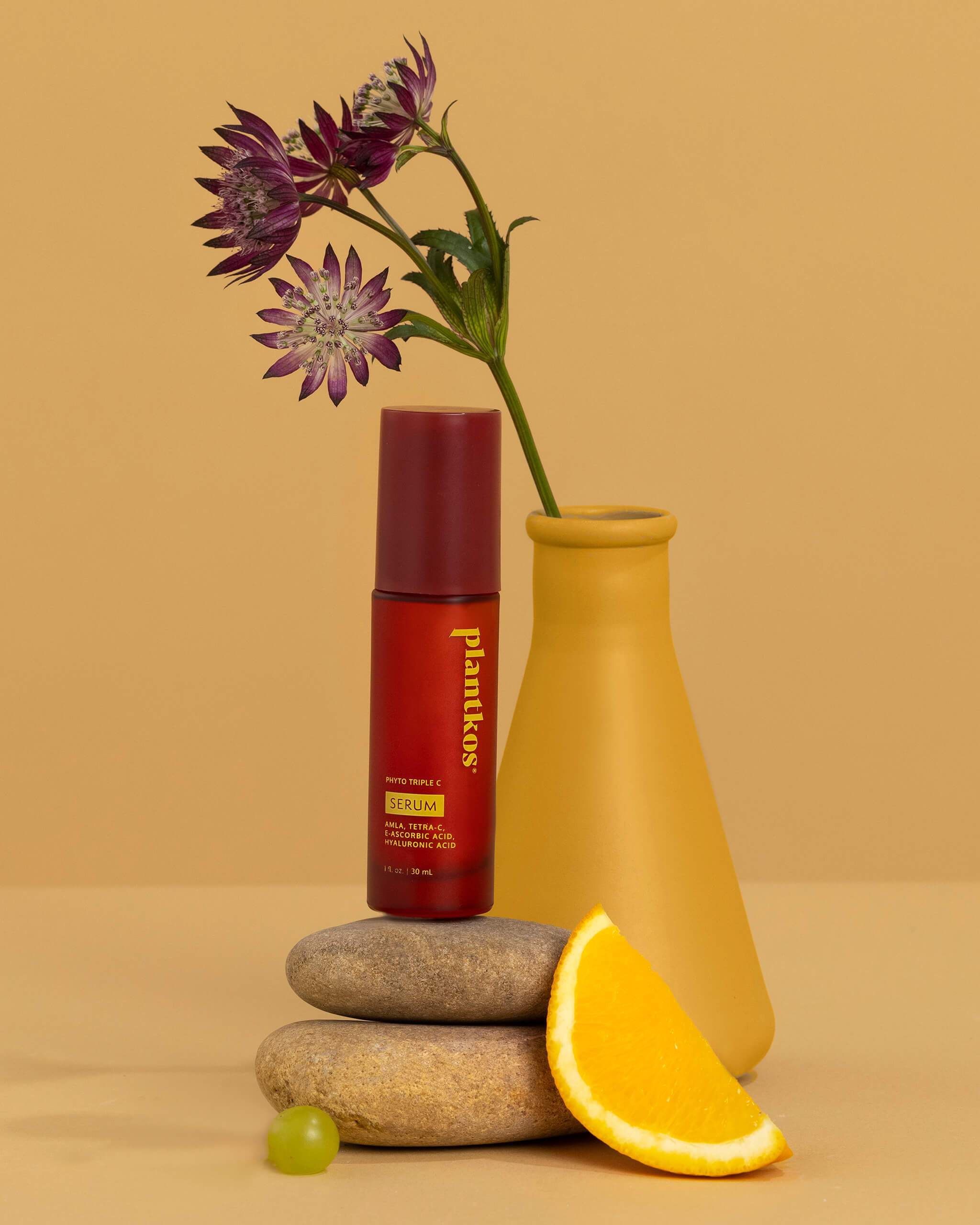 This supercharged c serum contains not one, but three different sources of high-quality vitamin C. This powerful C-Trifecta not only brightens dull, lackluster-looking skin but can help fight potential signs of acne scarring or redness.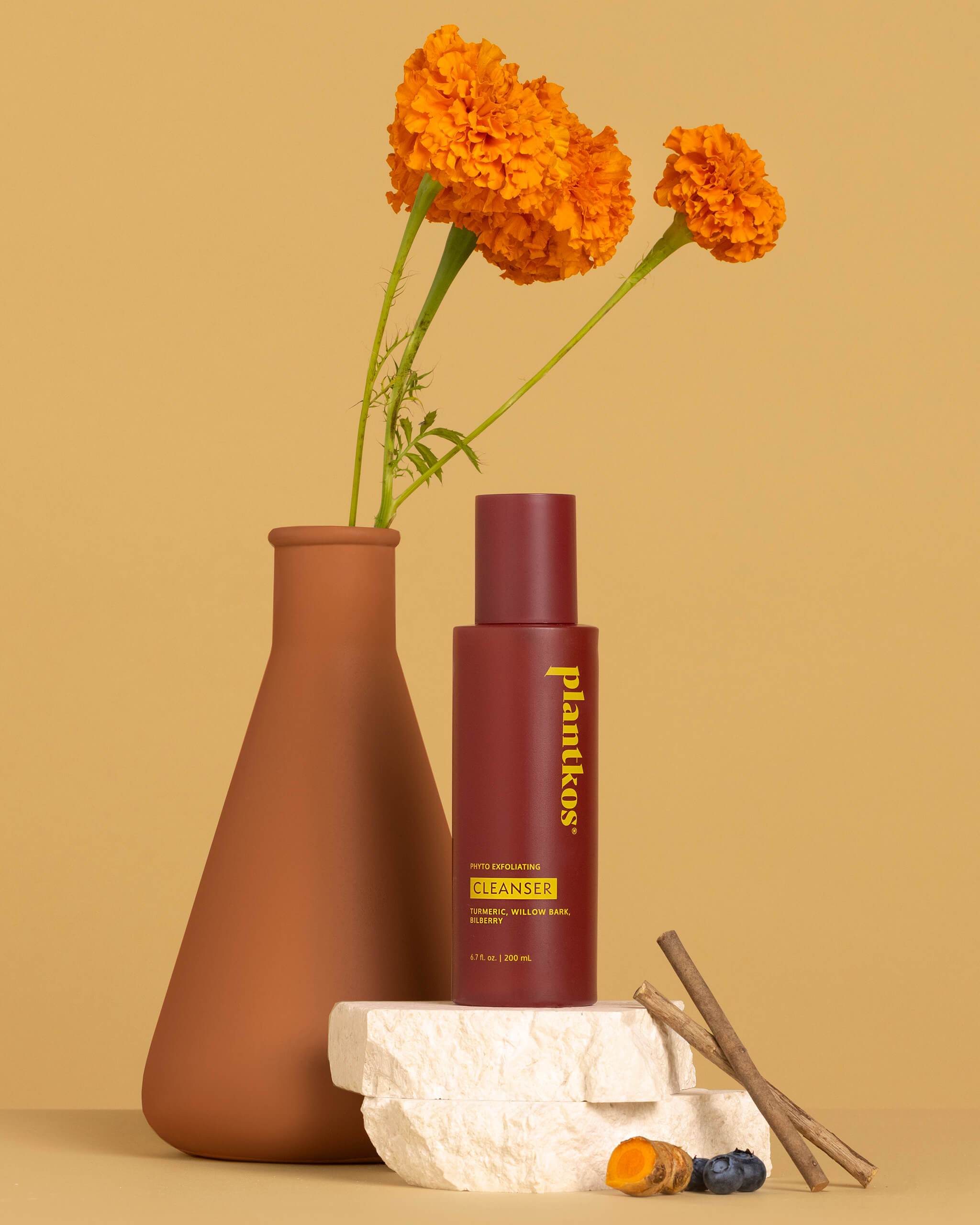 This brightening and exfoliating cleanser not only controls excess sebum production with acne-fighting Willow Bark but tightens the look of enlarged pores with Bilberry.
PITTA SKIN

+ VATA SEASON = 
Pitta skincare concerns – Though Pittas are fiery by nature when out of balance, this skin type is, oddly enough, less tolerant to heat. Pittas are often more likely to tan quite easily and flare up with either sunspots or even acne from excess exposure to the sun.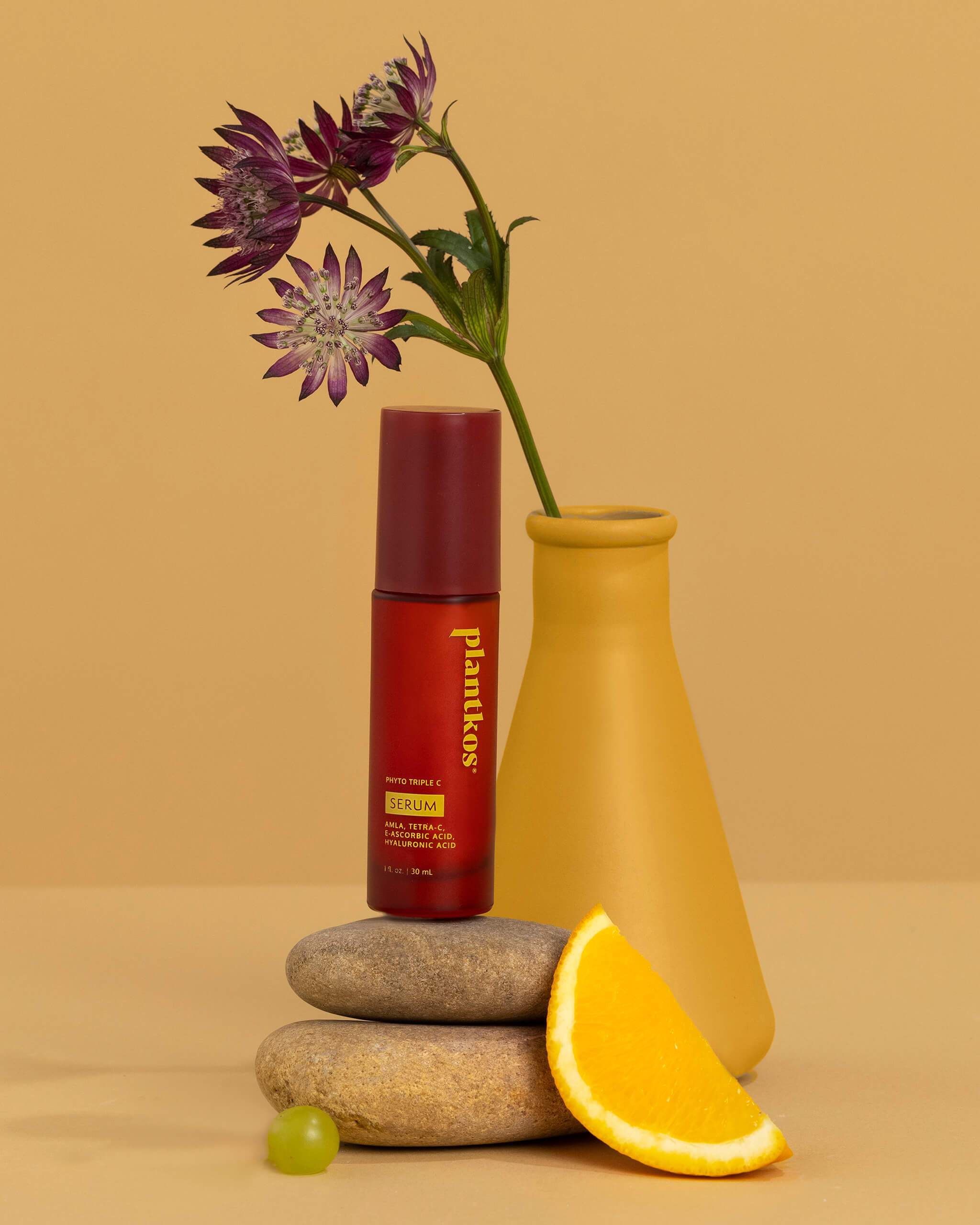 This triple C strength serum contains three different high-quality sources of Vitamin C, one of which is so potent in antioxidant content that it can even provide low-level UV protection. (That's right, even the sun is scared of Tetrahexyldecyl Acetate).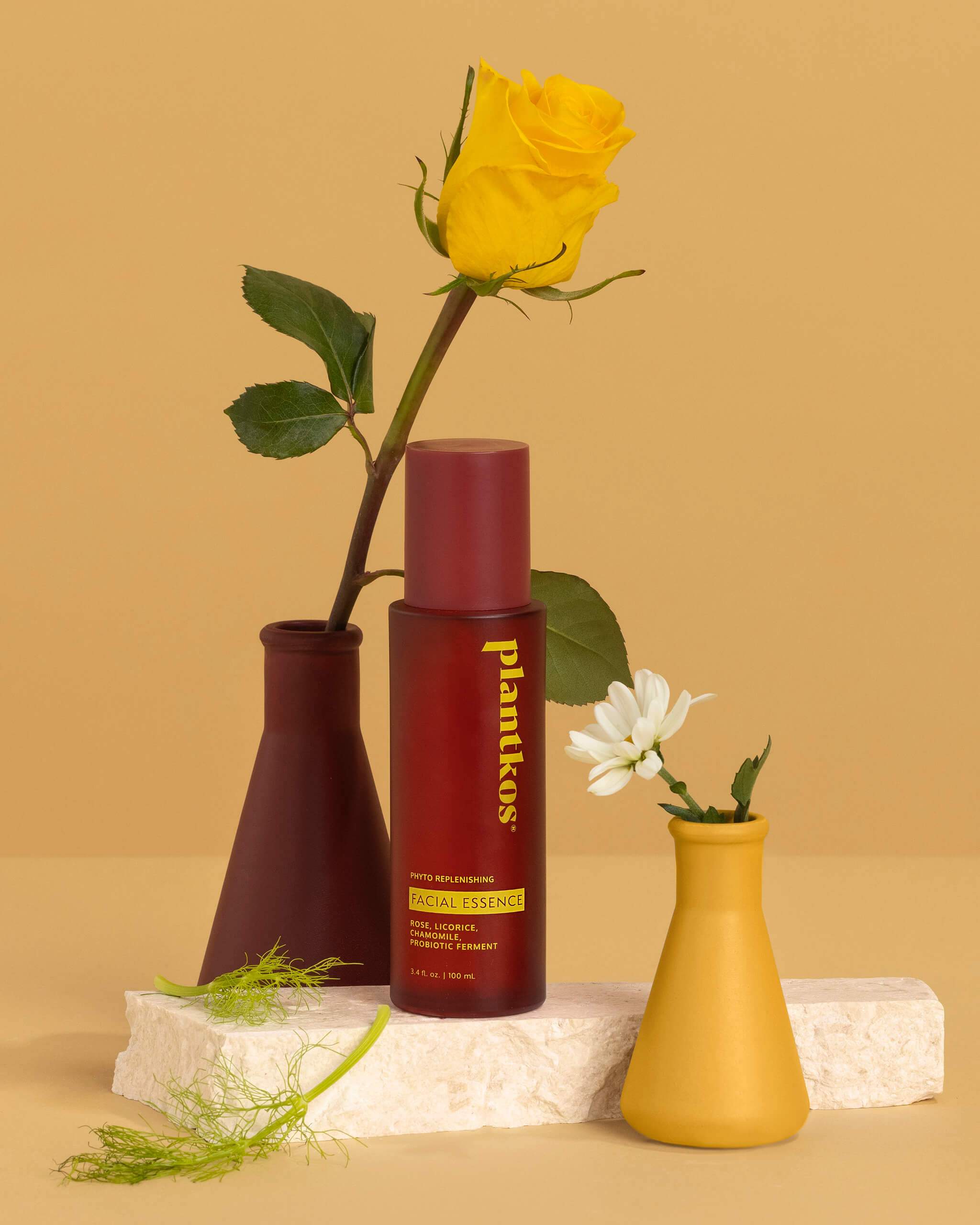 Rose water and chamomile both calm, soothe, and hydrate sun-damaged, or thirsty complexions, while licorice helps to reduce the look of red or inflamed skin.
As we wave our final goodbyes to Pitta season (Summer) and enter Vata season (Fall), we understand that adapting our skincare routines can be a struggle. Though our dominant doshas might be easy to locate now, we know this very "unscientific" approach can be an ever-changing landscape as the seasons change, and with it, our unique skin types, each governed by our unique set of DNA. To be sure that you're making the right skin investments for your individual needs, check out our revolutionary DNA Analysis kit here, complete with very scientific, customized routine recommendations based on your results.