I know, we are all tired of wearing face masks – but we're not talking about that kind!

If you're seeking something a little extra for your summer skin, skincare face masks help target specific issues super fast. Let's face it, masks are not pretty. Whether they are made of a muddy mess or blue goop, both make you look like a raccoon. But these kinds of face masks can work wonders if you don't want to splurge on pricey salon treatments.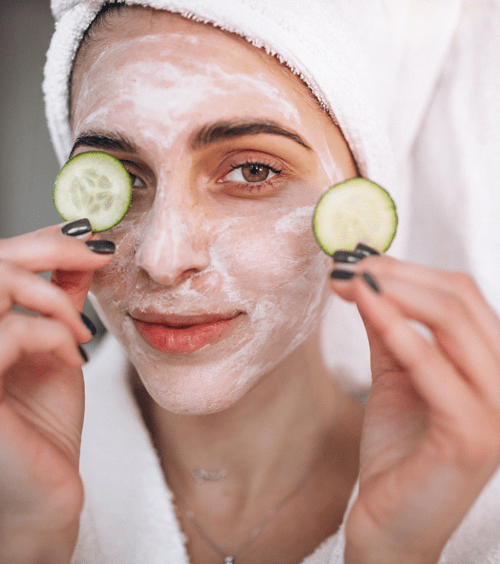 How much can a mask do if it's only on your face for ten minutes?
You'd be surprised! Studies have shown that face masks help all those beneficial ingredients sink deeper into your skin, with a more concentrated dose in a short amount of time. Don't leave them on for too long because some potent actives like exfoliating acids or oils can irritate. Find that sweet spot!
Spending more time outdoors means more pollution exposure, and hot temps and sweating through your sunscreen can lead to clogged pores, (not to mention painful sunburns!). Summer face masks can quickly address all these concerns. You may be more relaxed in the summer, but your skin can become stressed! The secret is listening to your skin and feeding it what it needs to be healthy. There's a face mask for everything – read on…
The Best Summer Face Masks for Healthy, Glowing Skin
Detoxifying Masks
Coax out all the gunk and impurities in your face for a clean slate with one of these gentle but effective detox masks.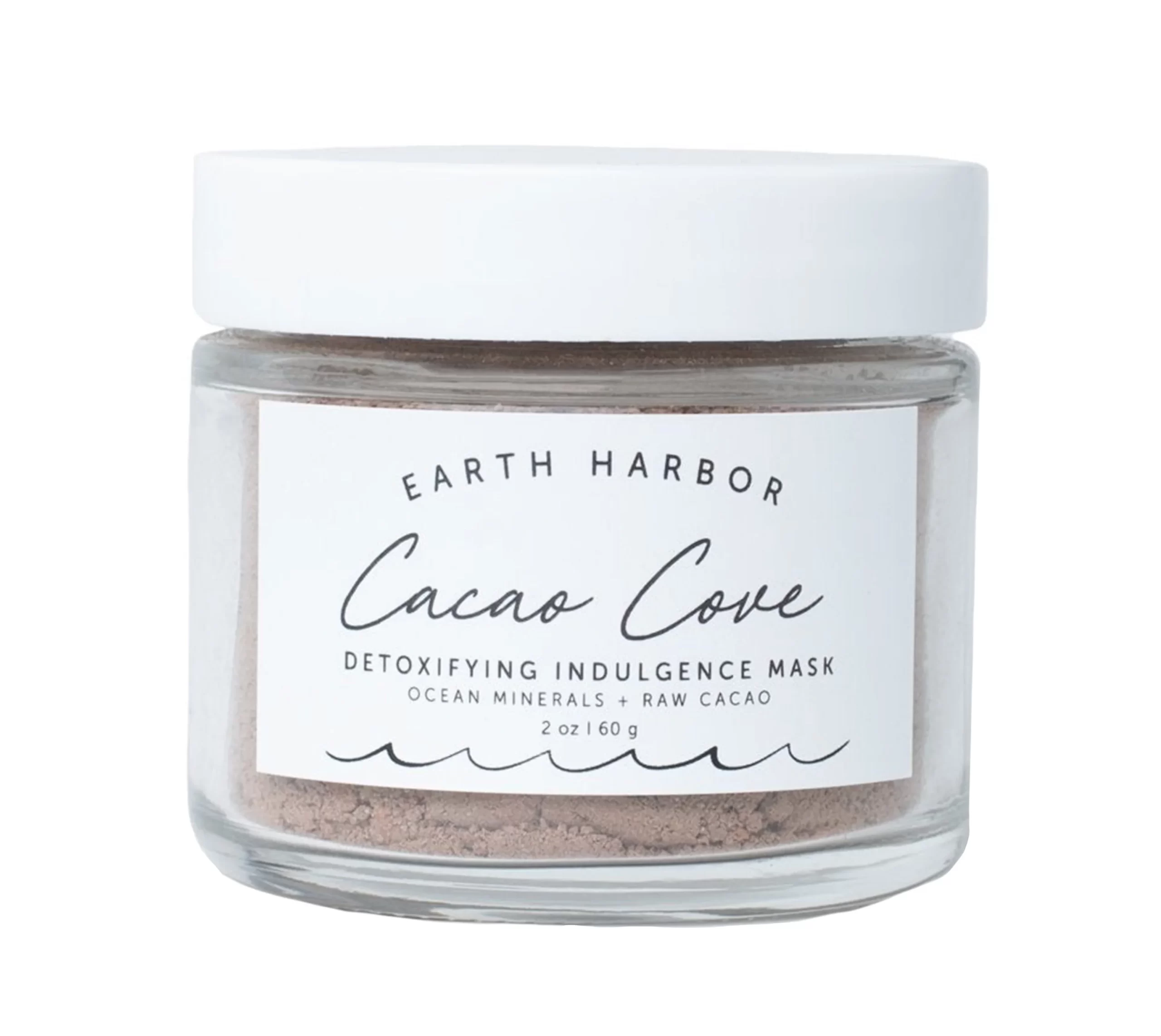 EARTH HARBOR Cacao Cove Detoxifying Indulgence Mask*
Cacao Cove Mask is a rich topical purifier, synergistic strengthener, and vibrant rejuvenator. Tickle your senses and intensely replenish your skin with Raw Cacao antioxidants, Ocean Mineral healing, Coconut Milk hydration, Citrus Cream luminosity, and Blue-Green Algae phytonutrients while Activated Coconut Charcoal powerfully, yet gently, extracts impurities and toxins from the skin. Cacao Cove Mask is formulated to deeply detoxify, reduce existing blemishes, and improve the overall appearance of skin while delivering the yummiest of superfood skin nutrition.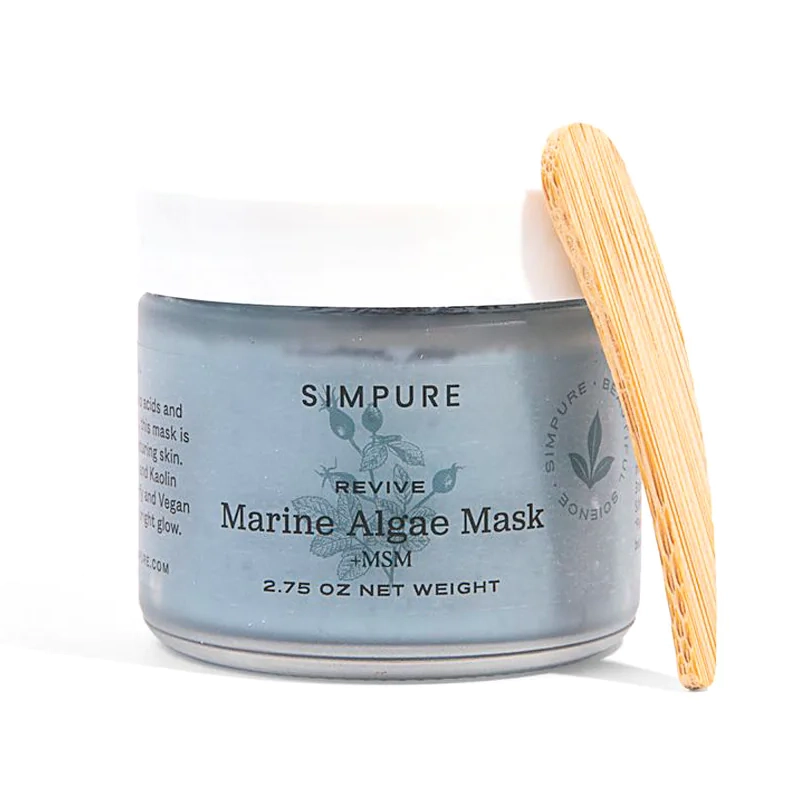 SIMPURE REVIVE Marine Algae +MSM Facial Mask – Rose Geranium
Pamper your face with MSM and Blue Green Algae to purify, refresh, and refine skin, combined with Evening Primrose oil to moisturize and soothe. Vegan MSM helps to create the appearance of toned skin with a bright youthful glow. Bentonite and Kaolin clays help to purify and clarify.
Hydrating Masks
We all know we need to drink more water in the summer, so be sure to give your skin the hydration it needs too. Cooling, soothing, hydrating masks beat dryness and keep your skin dewy.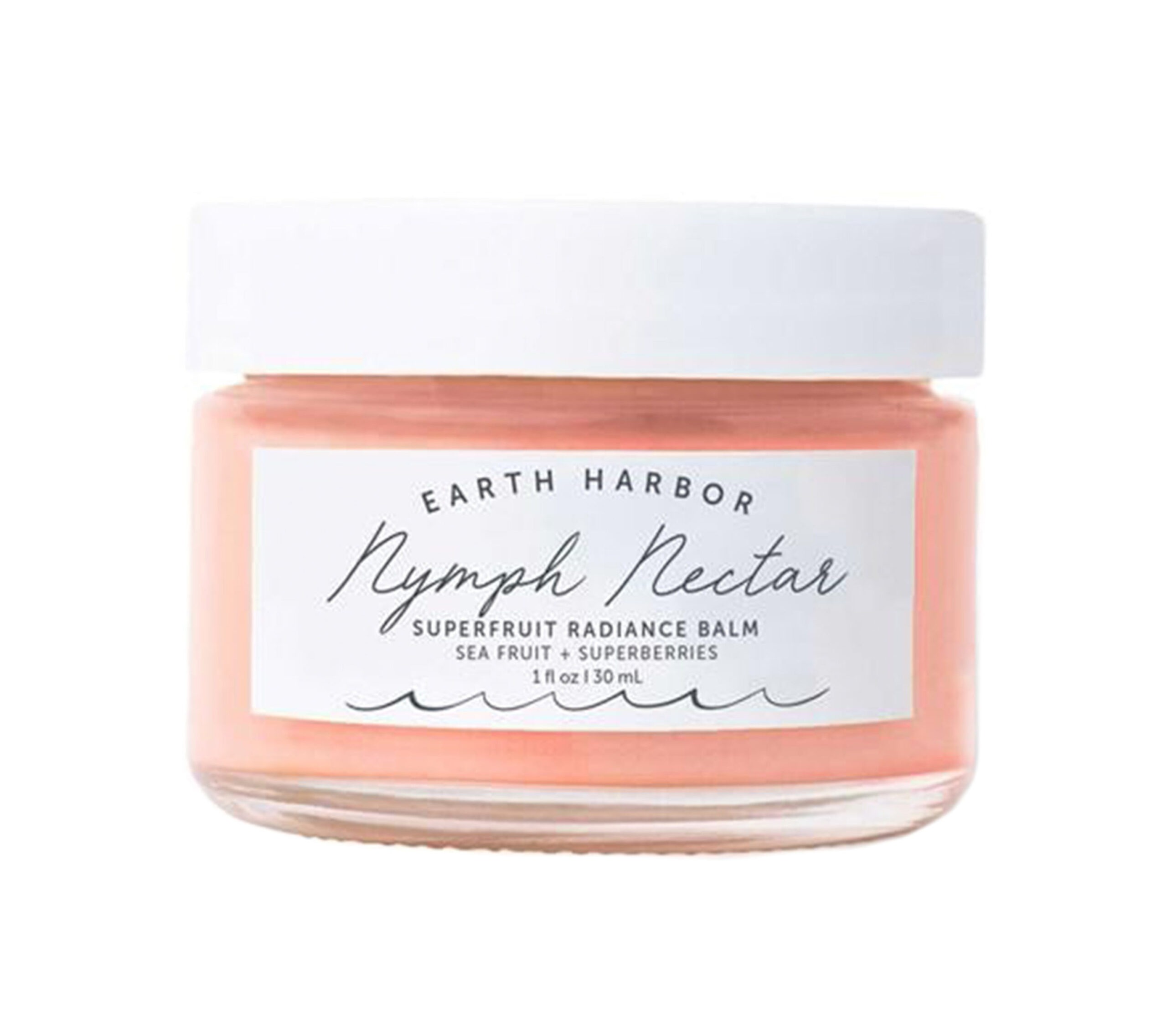 EARTH HARBOR Nymph Nectar Superfruit Radiance Balm
A buttery beauty secret known to instantly reveal pure radiance and induce youthful buoyancy. Formulated to be a deeply moisturizing, wax-free perfecting balm for all skin types. This coral cutie doubles as a superior rescue treatment and a luxurious sleeping mask (your vegan, bee-friendly alternative to honey-based masks). And did we mention… it smells like a walk through a tropical garden. Happiness in a jar.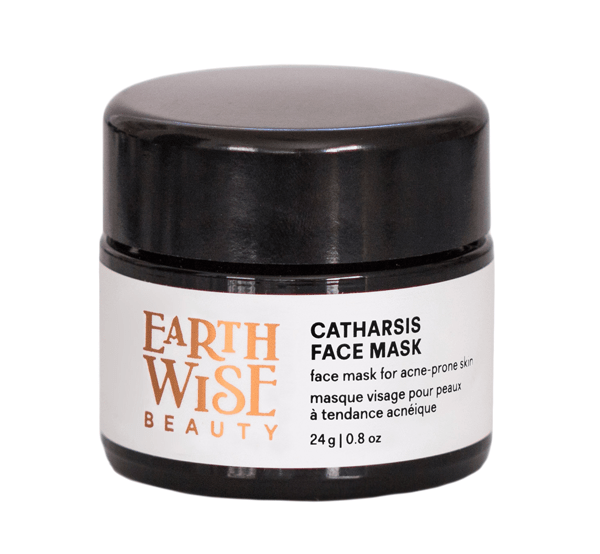 EARTHWISE Catharsis Face Mask
An innovative take on the powder-form face mask is a healing, hydrating, firming, and invigorating powerhouse blend of just active ingredients: finely milled herbs and green algae. From the first application, you can expect ultra-clean, breathing skin that is moisturized and energized, yet with its natural protective barrier preserved.
Non-comedogenic and Fragrance-Free*
Nourishing Face Masks
Be sure you're giving your skin all the nutrients it needs to replenish your skin barrier, support hydration and elasticity, and combat environmental stressors. Masks packed with antioxidant ingredients and superfoods nourish and soothe your skin to keep it healthy moving forward.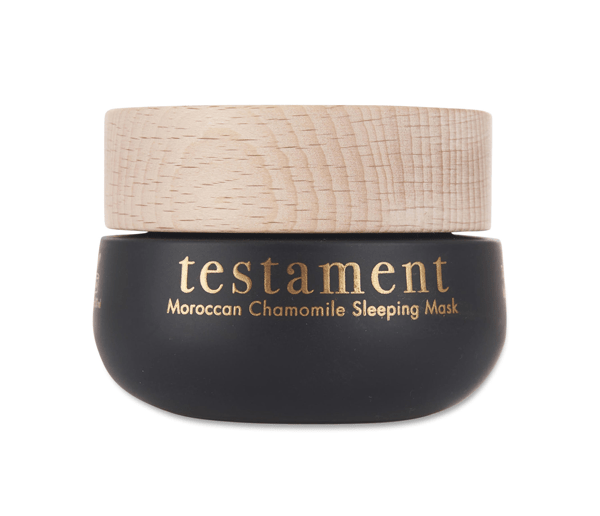 TESTAMENT Moroccan Chamomile Sleeping Mask
A luxurious night-time moisturizing treatment for softer, plumper, and more radiant and vibrant skin. This restorative overnight treatment face mask will hydrate and nourish dry skin, minimize the appearance of fine lines and wrinkles and brighten lackluster skin. Our breakthrough formula is bursting with fresh-from-the garden Mediterranean ingredients, combining reparative enzymes with plant-based peptides to illuminate and help calm irritation — all while you sleep!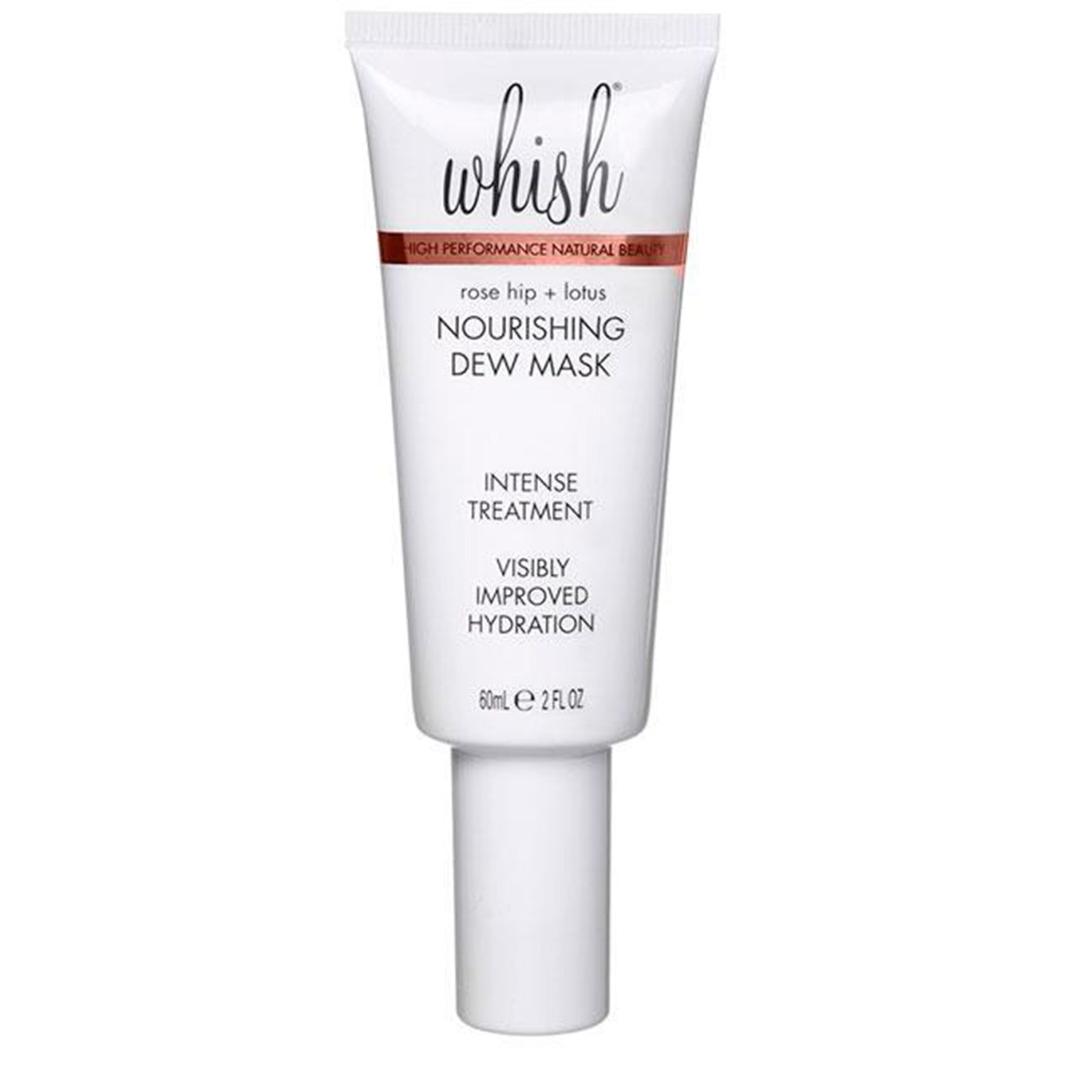 WHISH Rose Hip + Lotus Nourishing Dew Mask
Searching for luminous and dewy skin? Our moisturizing dew mask is a fountain of youth for intense moisture and younger-looking skin! Featuring the lovely scent of rose hip and lotus, boost your skin's moisture levels while helping to reduce the appearance of fine lines and inflammation. Treat yourself to an at-home spa day with a rich, softening mask that gives your skin what it needs.
Exfoliating Masks
A good chemical or physical exfoliator transforms skin instantly. It feels so good, but exfoliating too often can be a bad thing. Resist the urge to over-exfoliate with harsh, daily products by implementing an exfoliating mask once or twice a week.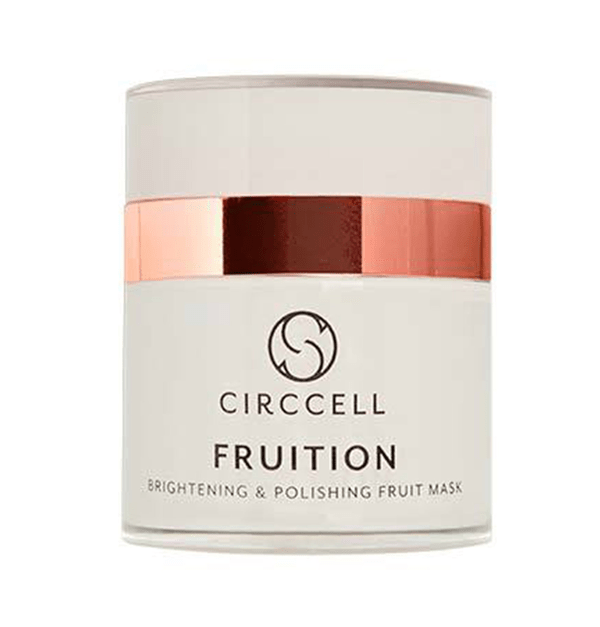 CIRCCELL Fruition Brightening & Polishing Mask
Introducing our debut high-performing and skin-brightening at-home mask inspired by a tropical fruit smoothie. This 45% real fruit puree mask harnesses powerful actives and pioneering technology to effectively resurface and rejuvenate the skin without irritation. Formulated with uplifting super fruits of real orange, mango, passion fruit, papaya, pink grapefruit, and lemon purées and essential oils, this gently exfoliating and brightening mask targets dullness and lack of luster, revealing a renewed and refreshed radiance in minutes. Gentle enough for sensitive skin. May be used several times per week.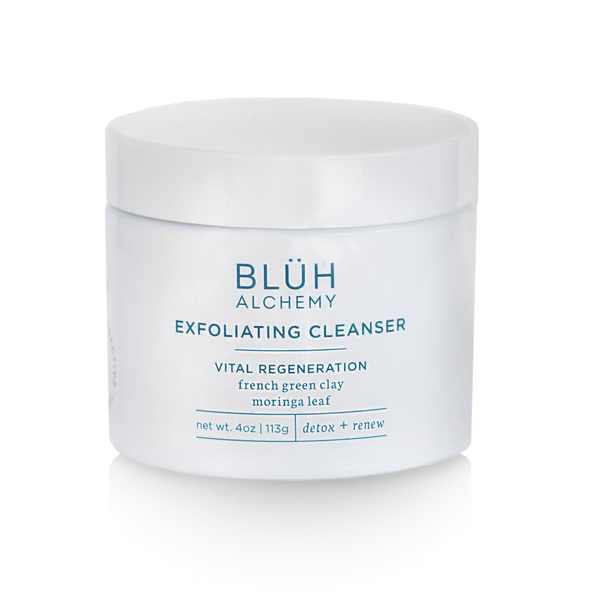 BLÜH ALCHEMY Exfoliating Cleansing Mask
Our exfoliating cleanser is formulated with potent antioxidants, regenerative bioactive, and essential fatty acids to activate cellular renewal, detoxification, and optimal skin tone. The result is a noticeably brighter, smoother, supple complexion.
Brightening Masks
For the ultimate glow, opt for products rich in antioxidants like vitamin C, plus exfoliants to buff away any dullness. These active ingredients can be pretty intense, so a mask is a good way to get all the benefits without compromising your skin barrier. Get that glowy, dewy skin we are all searching for!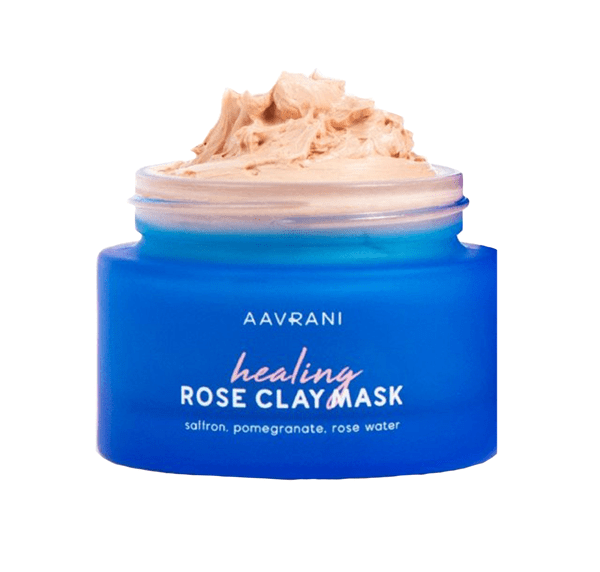 AAVRANI Healing Rose Clay Mask
This ultra-healing mask draws out impurities, restores damaged skin, and improves skin elasticity. Formulated withsaffron, pomegranate, rose clay, rose water, and pure rose oil. A specially sourced Bulgarian rose oil soothes irritation and is scientifically proven to reduce rosacea. Each jar contains 6,000 distilled rose petals! Made without mineral oil, parabens, sulfates, irritants, synthetic fragrances, or animal cruelty.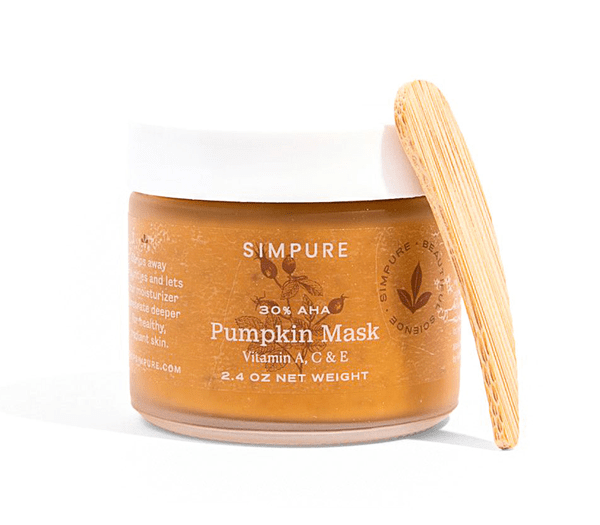 SIMPURE Organic Pumpkin Enzyme Facial Mask
This professional grade Pumpkin Enzyme Mask brightens and refines your skin, while delivering over 100 nutrients, including Vitamins A, C and E. Enjoy the smell of pumpkin spice, plus the tingly sensation of the acids and fruit enzymes.
This is truly a facial in a jar. It is an intense skin treatment that resurfaces the skin, refines texture, brightens dullness and fades scars + dark spots. The acid level of this facial mask is usually found only in Professional Spas, applied by Aestheticians, and not sold to clients. We decided to offer an at-home-treatment mask that you can SEE the difference in your skin within one application.
Retinol Mask
Use retinol in your routine once a week with a face mask. Retinol stimulates cell turnover to encourage elastin and collagen production while healing signs of sun damage. Remember: When it comes to retinol masks, start slow.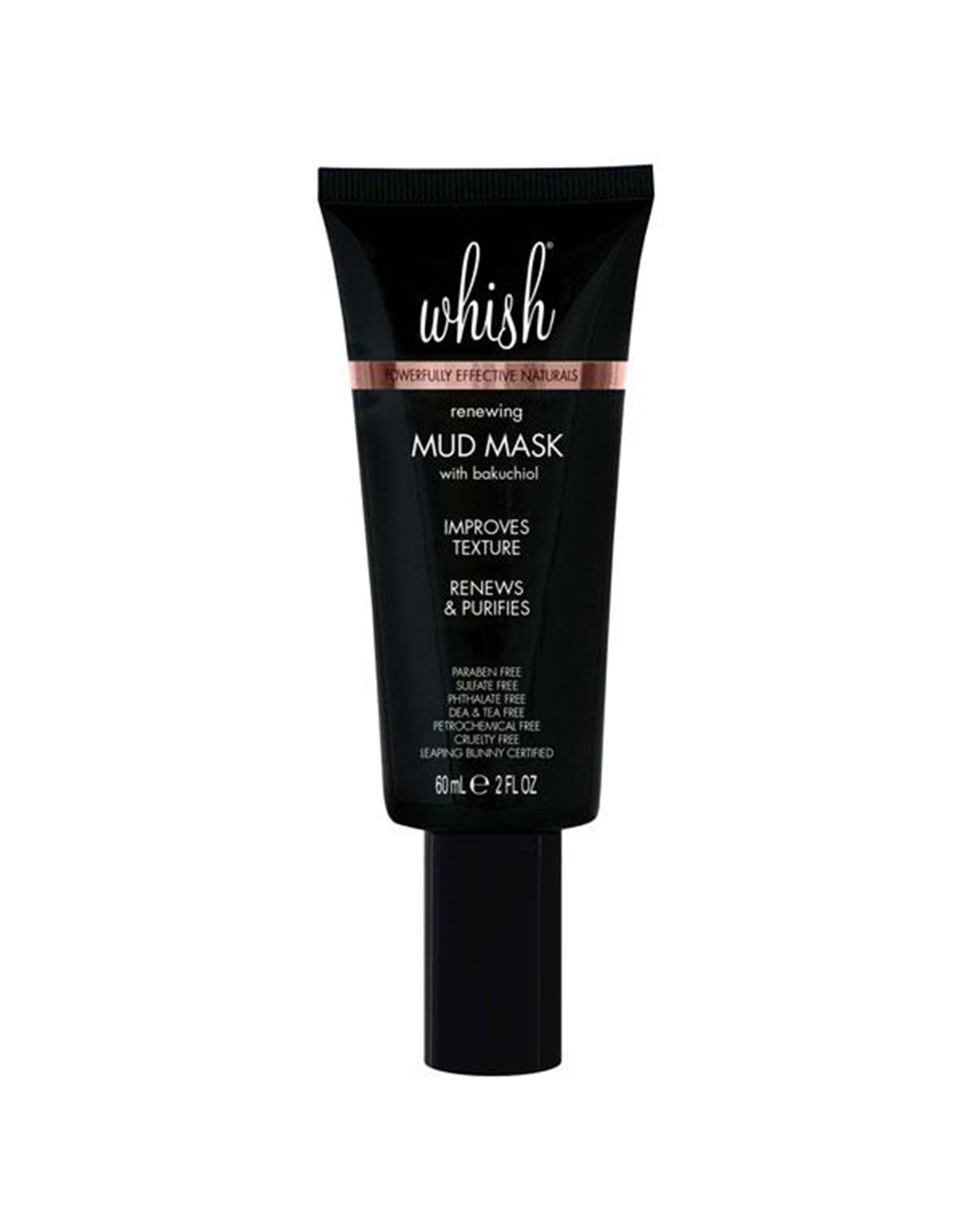 WHISH Renewing Mud Mask with Bakuchiol
Skincare can't possibly be boring when you're playing with mud! Ours is just the ultra-luxurious, exfoliating, pro-aging kind. We developed our mud mask to be a botanical alternative to chemical options. All-natural Bakuchiol is a plant extract with all the fine line-smoothing, acne-clearing benefits of retinol, but without irritation. It's perfect for oily, dry, sensitive, and acne-prone skin because it is paraben, sulfate, phthalate, and petrochemical-free. You'll see results after just one use, and who doesn't love instant gratification?
Masks for Acne
Face masks are a great, targeted solution for acne—especially in the summer when sweat can build up on the surface of your skin and excess sebum abounds. Choose a clarifying mask to help regulate oil production and soothe active inflammation.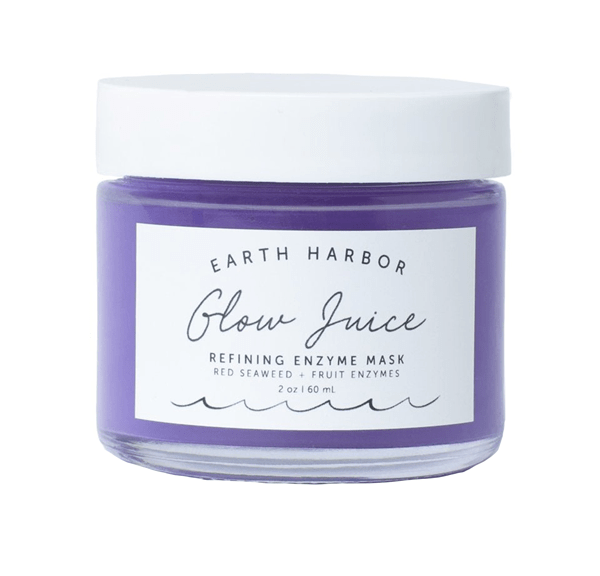 EARTH HARBOR Glow Juice Refining Enzyme Mask
A purple paradise, this powerful fast-acting AHA/BHA gel mask naturally resurfaces + cools + firms skin with Red Seaweed, Fruit Enzymes, White Willow Bark, and Aloe Leaf Juice to reveal greater clarity, look of improved skin texture and tone, and a more youthful glow — all without irritating your skin. Glow Juice doubles as a leave-on spot treatment. She's your gal for quickly calming, soothing, and rebalancing the skin.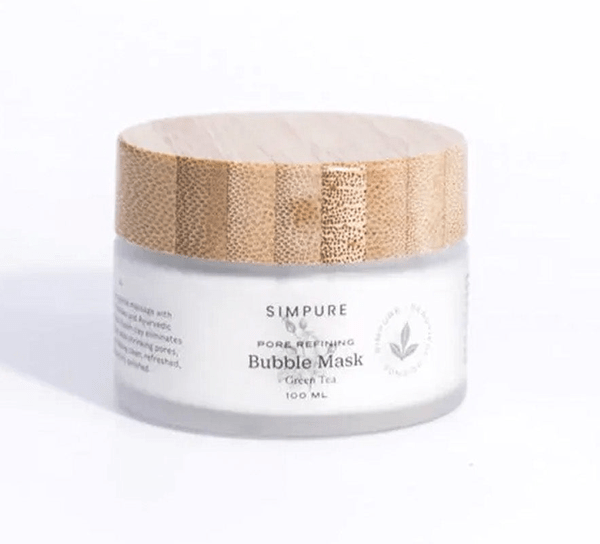 SIMPURE Pore Refining Bubble Mask
Bubble Masks are essentially deep cleansing face masks that aim to clear out your pesky blackheads, reduce dirt and oil and hydrate using a special oxygenation process (hence the foam). You may have heard of oxygen facials before, where pure oxygen is used to pump antioxidants and other goodness directly into your skin, and bubble masks basically try to emulate that in a much more affordable form.