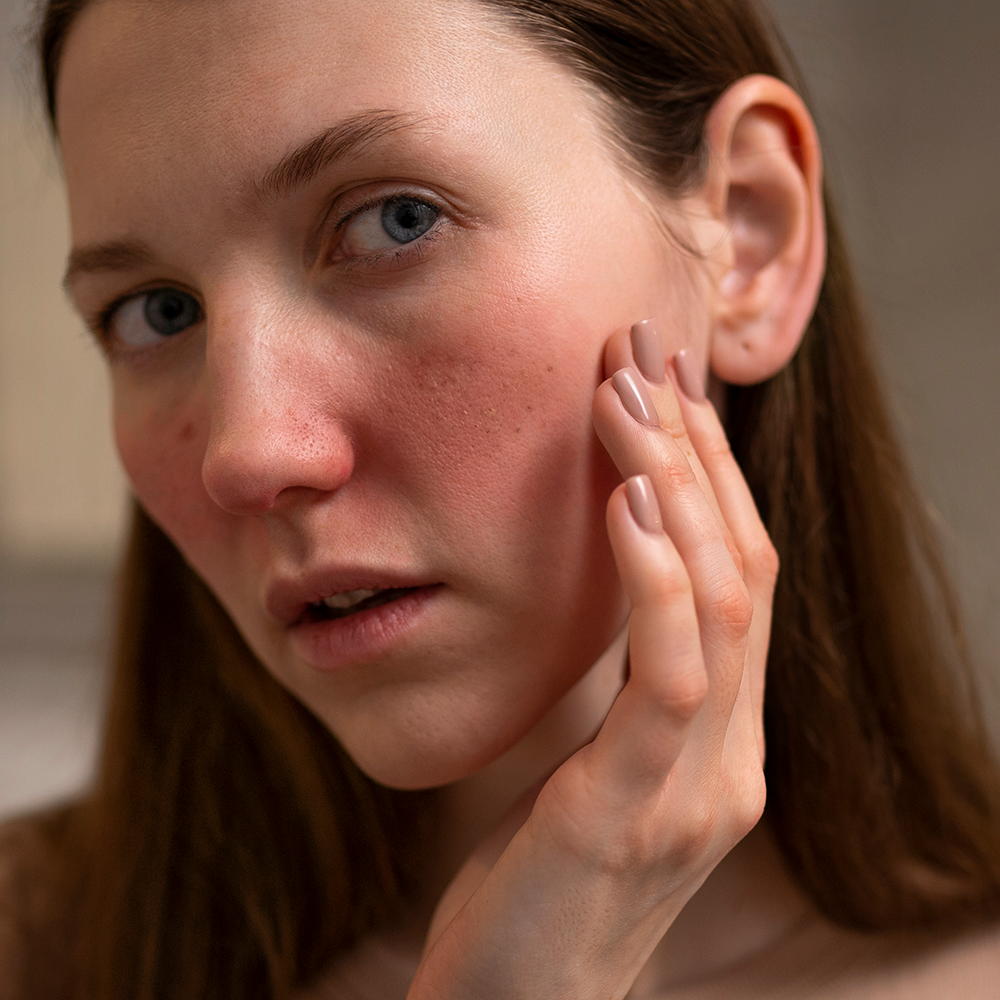 Premature aging: Air pollution particles can penetrate the skin and cause oxidative stress, and damage skin structure, leading to wrinkles, fine lines, and age spots.

Acne and skin irritation: Polluted air can cause acne and skin irritation, especially for people with sensitive skin.

Uneven skin tone: When air pollution is present, it can cause the body to produce excessive melanin, leading to an uneven skin tone, causing dark spots.

Drys and dehydrates: Pollutants may interfere with the skin's natural barrier function and increase, leading to dryness, tightness, itchiness, and a dull appearance of the skin.

Flares skin conditions: Pre-existing skin conditions like eczema or psoriasis can flare up when exposed to air pollution, worsening inflammation and making these conditions harder to control.

Lower antioxidant defenses: Air pollution can reduce the amount of antioxidants in the skin, making it more susceptible to harm from free radicals and environmental stressors.

Sun sensitivity: Inflammation caused by pollution can heighten the skin's sensitivity to UV rays, elevating the chances of sunburn and long-term damage from the sun.